Pre-university course for foreign students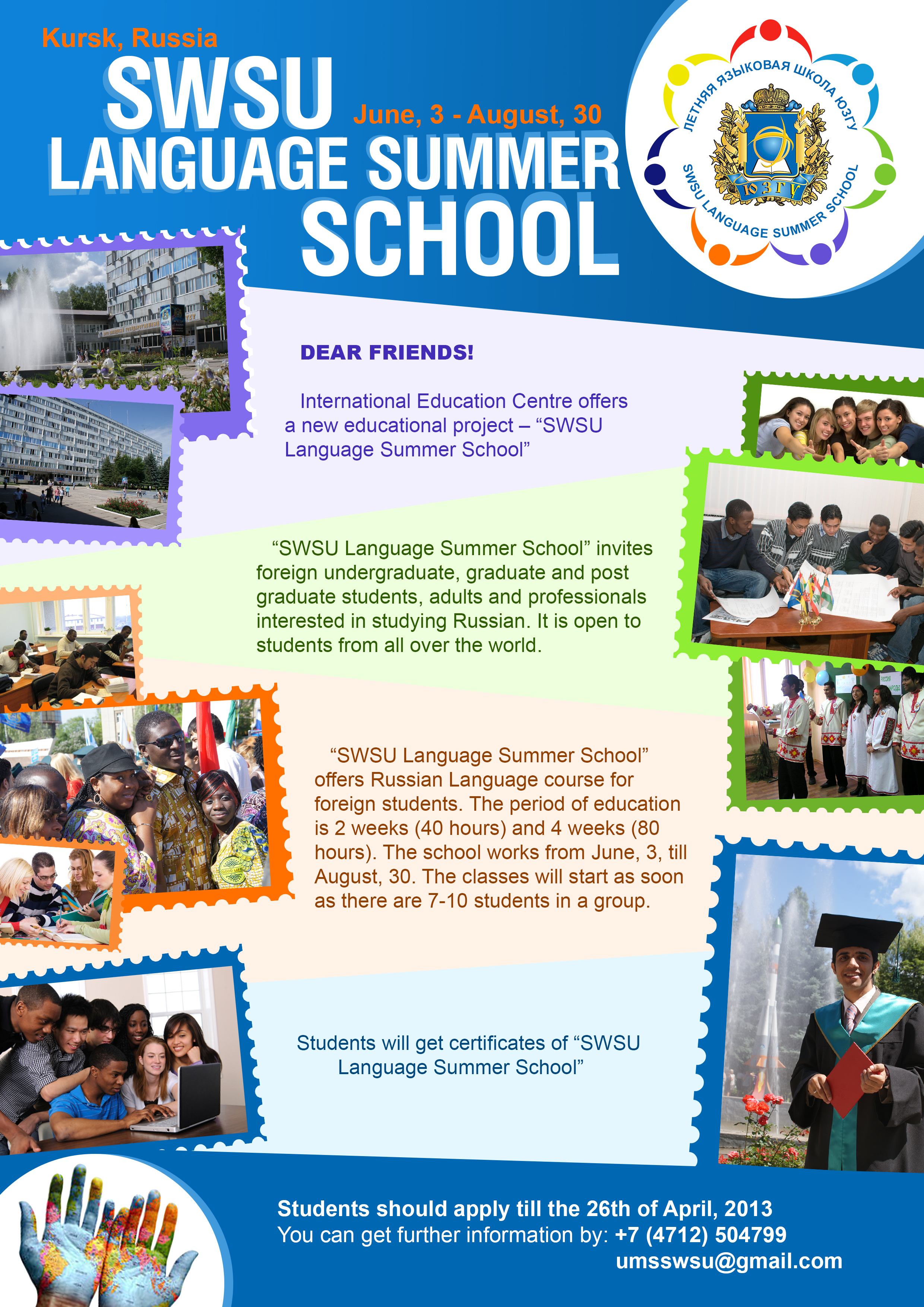 Main tasks and responsibilities of Management of International Education Activities:
The elaboration of offers and coordination of structural units of SWSU on the conclusion of international agreements, the coordination ofthe implementation of international cooperation programs, agreements in the field of education and scientific activities;
The promotion in the transformation of the University into International Scientific and Educational Innovation Complex. The development of offers for the adoption of regulations governing the international relations of the University;
The creation of financial and economic support of international education activities;
The inclusion of international components into all areas (educational, scientific, management, etc.) of the university.
The formation of the specific culture, accumulating and reproducing along the national global values.
In recent years the development of international cooperation is one of the priorities of Southwest State University. The aim of the University is toexpand the professional development of teachers in the leading world universities, to activate the scientific cooperation with foreign colleagues,to strengthen the business relations of the University with foreign and international companies and organizations, to expand the range and scopeof educational services and to activate the process of students and teachers exchange.